– SPIVA SMALL WORKS 2014 AUCTION CLOSING BID PARTY FAST APPROACHES
One-hundred and eight original works by members of Spiva Center for the Arts decorate the walls of Spiva's Regional Gallery. "This may be our strongest collection so far. The quality of artwork this year is outstanding!" says Jo Mueller, Executive Director of the Center. The Small Works Auction has become one of the most beloved Spiva traditions. For some members, it is a way to give back to the Center. For others, it is a time to experiment and grow as an artist. This artist-driven fundraiser began in 1998 as the "12X12 Auction", eventually morphing into "Small Works" with the additional sizes of 6X6 and 9X12 – to give artists more options.
How does it work? The Small Works Auction is open to all current members of Spiva Center for the Arts. Members choose from three sizes of masonite boards (6×6, 9×12, or 12×12), transform them into works of art, and return them to Spiva to be displayed. Spiva hangs them in the Regional Gallery and bidding ensues! Anyone (Spiva member or not) can bid on the pieces – in person AND/OR online.
But alas, all good things must come to an end. The Small Works Auction 2014 will come to a close at the Final Bidding Party this Friday, October 24 from 5:30–7pm! All are invited to this exciting and lively event.
What do we suggest? Preview the exhibit in-person before the final bidding party! Find one you like and place a bid (ask at the front desk for a bid number)! Keep track of your piece online – click here. Online bidding closes at 4pm on Friday, October 24! Come to the bidding party from 5:30–7pm to make sure that you get the piece you are bidding on. If you can't make the event, Spiva staff can help place proxy bids on the final night if they are notified in advance at 417-623-0183. Or, if you don't want to risk it, take advantage of the "Buy It Now" price in advance. To date, eleven pieces have sold through that way!
Afterwards, stick around to enjoy a special film screening of Nosferatu! Based on the story of Dracula, Nosferatu, F.W. Murnau's 1922 silent masterpiece, is one of the first horror films of all time. An excellent example of German Expressionism in cinema, Nosferatu will be shown at Spiva accompanied by a soundtrack designed to "unsettle." Host Shaun Conroy has assembled tracks from German industrial music group Einsturzende Neubauten to accentuate the film's already foreboding atmosphere. Be prepared for an intellectual and emotional encounter with a film made when cinema was truly considered art! [spacer height="0px"]

– PRO MUSICA PROVIDES CHAMBER MUSIC EXPERIENCE & INCREDIBLE OUTREACH
"Pro Musica's long time mission is 'to foster interest in, appreciation for and enjoyment of classical music …', particularly through chamber music concerts where the audience is close to the musicians in a more intimate setting where each instrument can be heard individually. Special educational performances are shared with school students to introduce them to music appreciation through these world-class musicians. Concerts are always open to the public free of charge." – Bonnie A. Yetter, Managing Director
An essential component of Pro Musica is the outreach each of their performers do while in Joplin. The days leading up to (or after) their concert for the general public, is filled with visits to schools and organizations throughout the city. Their next Chamber Music offering will be held at the First Presbyterian Church (509 S Pearl Ave) on Tuesday, October 21 at 7pm will feature the Escher String Quartet. The Quartet will visit four Joplin elementary schools 5th grade students, Joplin Middle School music students, McAuley High School, College View Manor, and the Lafayette House. They expect to expose 600+ members of the community to Chamber Music…on top of their concert for the general public on Tuesday!
The Escher String Quartet has received acclaim for its individual sound, inspired artistic decisions and unique cohesiveness. Championed by members of the Emerson String Quartet, the group was proud to be BBC New Generation Artists for 2010–2012. Having completed a three-year residency as artists of The Chamber Music Society of Lincoln Center's "CMS Two" programme, the ensemble has already performed at prestigious venues and festivals around the world including Alice Tully Hall, the 92nd Street Y and Symphony Space in New York, Kennedy Center, the Louvre, Ravinia and Caramoor Festivals, Music@Menlo, among many others! [spacer height="0px"]

– JOPLIN HIGH SCHOOL THEATRE DEPARTMENT TO PERFORM THE CRUCIBLE
The Joplin High School Theatre Department is preparing for their production of The Crucible at the 9/10 Campus (8th St between Wall & Pearl) on November 13–15 at 7pm each night. Admission for adults: $7; students and seniors: $5 (tickets available at the door).
The Crucible is Arthur Miller's classic play about the witch-hunts in seventeenth-century Salem, Massachusetts, however Miller's true inspiration came from the communist "Red Scare" that plagued Hollywood in the middle of the 20th century. In the rigid theocracy of Salem, rumors of witchcraft galvanize the town's most basic fears and suspicions and illuminate the destructive power of socially sanctioned violence when a young girl makes an accusation of witchcraft.
The fast moving play, based on historical people and real events gives a searing portrait of a community engulfed by hysteria. The Crucible shows how ignorance and good intentions can interweave to destroy lives and gives a disturbing warning that hysteria and intolerance can happen in our own day. This is a play not to be missed! [spacer height="0px"]

– NOVEMBER 20 MISSOURI ARTS COUNCIL GRANT WRITING WORKSHOP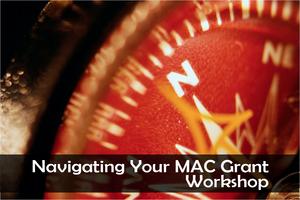 Interested in receiving funding for your arts event from the Missouri Arts Council (MAC)? Every year, MAC hosts workshops in cities throughout Missouri. Learn how to navigate through the MAC grant process by joining them this fall at Spiva Center for the Arts on Thursday, November 20 from 10am–Noon. Workshops are designed for new applicants or those in need of basic help with the MAC grant process.
Who should attend? Eligible organizations (Missouri-based, tax-exempt only) looking for funding for arts projects who are not familiar with the Missouri Arts Council application process, or who have previously applied and not received satisfactory panel scores. Those who have previously applied and are familiar with the process do not need to attend.
Grants cover fiscal year 2016 which runs from July 1, 2015 to June 30, 2016. This is an on-year for the following grant programs: Arts Education, Community Arts (Operating and Project Support), Electronic Media Arts, Established Institutions, Festivals, Folk Arts, Literature, Mid-Sized Arts Organizations, Multidiscipline, Music, and Touring Artists. The deadline for applications for FY2016 grants is February 23, 2015. The workshop is free, but attendees are asked to register in advance. Call or email Jill Williams, program specialist, at 314-340-6857 or Jill.Williams@ded.mo.gov for more information. [spacer height="0px"]

– NEW MURAL IN THE WORKS BY TANK: PUBLIC ART

TANK: Public Art, "a collaborative public arts group in Joplin," has begun their next mural project at 2nd & Wall on the side of the Joplin Printing Company. Keep your eyes on this wall! Rumor has it this is a two-panel project, the latter to be completed early Spring of 2015.
"The TANK's mission is to keep public art in the community's consciousness as a necessary and essential element of the culture." To keep track of The TANK's activity, check out their Facebook Page or their Twitter account. [spacer height="0px"]